Contact Cairn Terrier Kennel Edeus FCI
Helena Sutton
E-Mail: helenasutton@gmail.com
Tel: +48 509 622 207
Address: Solna 17, 81-577 Gdynia, Pomorskie, Polska
Distance to the Gdańsk Airport 15 min
From time to time it is possible to buy a cowed and trained Cairn. Selected cairn terrier puppies often go to a distant world, we always help in meeting export conditions and preparing youngsters for a long journey in terms of transport and export documents.
Cairn Terriers quickly adapt to new circumstances and become a member of their new family. If you are not at home for eight hours a day, it can be difficult for you to practice with a tiny puppy, for example, to arrange your physiological needs outdoors. Be open to various possibilities and consider purchasing an older puppy or a more mature cairn terrier fully socialized. Occasionally, some of the cairn terriers were reserved by me as promising exhibition dogs, they grew up in our home - the perfect choice for a working family. 
I will be happy to answer all your questions about Cairn Terriers. The most important thing is that your Cairn Terrier will suit you in personality, temperament and YOUR COMMON HAPPINESS!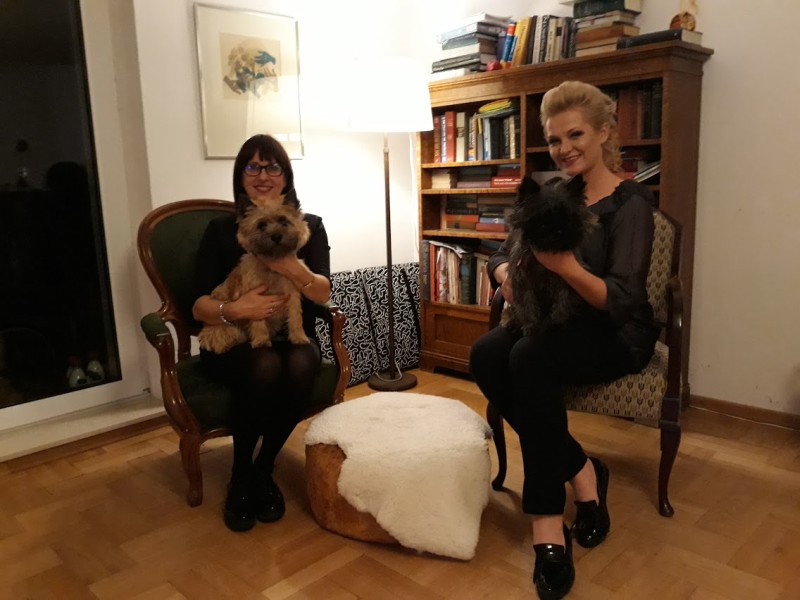 Recommended LinksA great source of information: Banner
Pedigree search engine:

Reporting Dogs to Exhibitions in Poland: Polish Kennel Club

Care products: Dog-Mat
Karma: Biomill Swiss Professiona